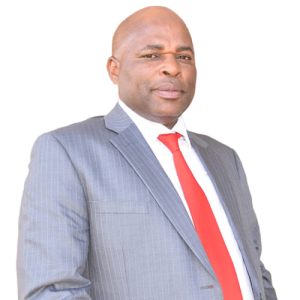 The heart of any University of the 21 st Century era is graduate education, research, and innovation. Knowledge generation and innovation are enhanced through robust postgraduate systems. The Directorate of Graduate Training at Kabale University is the gateway to the benefits of a true critical analyst through the postgraduate experience. Studying at Kabale University as a postgraduate student is and should be about going beyond current conceptions and categorizations but it should be about the ability and resolve for redefining and rethinking assumptions and being adaptive for the benefit of individuals, organisations and society.
We train our postgraduate students to become Thinkers, Communicators, Innovators and Leaders who are Future-ready. Key to this is the deliberate blend of theory, practices, disciplinary excellence, trans-disciplinary collaboration, and attitudinal transformation.
You will have the support of the academic team in your field of study. The Directorate of Graduate Training is destined to be a world-class intellectual and social hub, connecting students from all disciplines to each other and to mentors and employers within the University and beyond. Postgraduate training is linked to the Directorate of Research and Publications. Both of these directorates have an elaborate governance framework overseen by the University Senate and respective Boards.
The University has now completed the academic cycle of programs from certificate to doctoral programmes. The Directorate of Graduate Training now has its own home to promote identity and the training will be unique to this level of training. The expansion of the doctoral-level staffing sends a strong message of our direction of graduate research and training. I welcome you to the Kabale University postgraduate community and promise exceptional experience in our academic process management.
Professor Benon Basheka (Ph.D.)
Deputy Vice-Chancellor, Academic Affairs